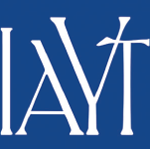 Continuing Educations (CEs) Available at SYTAR 2014
IAYT
SYTAR 2014 offers up to 22 contact hours in continuing education credits that will recognized by IAYT, e.g., for future CE purposes. There are no fees for this. >> more >> form
Yoga Alliance (YA)
SYTAR 2014 offers up to 22 contact hours in continuing education credits that can be used to maintain your Yoga Alliance registration. To review the continuing education standards or to submit your credits, please click here. Fees associated with submitting continuing education credits are included in the annual registration renewal fee.
Healthcare Disciplines
Due to limited demand, SYTAR 2014 will NOT offer CE hours for healthcare disciplines.