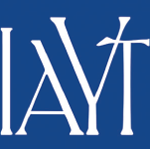 Individual Guidance Sessions for IAYT Accrediation
(For schools with programs still under review and for schools considering applying for IAYT accreditation)
When:
Sunday, June 8, 2014
50 Minutes between 2:00 and 5:00 PM
Where:
Renaissance Austin Hotel
9721 Arboretum Blvd
Room to be determined
Austin, Texas
Presented by:
Members of the IAYT Accreditation Committee
To Register:
Click here. (You must be signed in as a school member in order to register.)
For More Information
Contact:
SYTAR2014Info@sytar.org
Members of the IAYT Accreditation Committee will be available for 50 minute individual guidance sessions to address IAYT Accreditation issues and questions specific to your school.  There are a total of 18 sessions available.  Sessions begin on the hour (2, 3 and 4 PM).
Please register by selecting the time and committee member with which you would like to meet.  There is only one appointment per time, per committee member.  Each session will be offered on a first-registered, first served basis.  If your first choice is no longer available, please choose a different time and/or different committee member.
Cost for a session is $25.
Be sure to let us know if for any reason you are not going to be able to attend the scheduled session so that we can make the time available to others.  Refunds will
not
be available for these sessions,