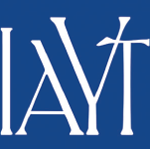 Proposal Instructions for Afternoon Sessions

Please read all directions carefully and follow impeccably.
Important Dates
Submission deadline:

December 4, 2013

Notification deadline:

January 4, 2014
General Instructions
You may submit up to two proposals. Each one must stand on its own and be sent in separate emails as a complete proposal with all required attachments.
All proposals should specify a time, i.e., 2 or 4 pm, since the later sessions will have more movement than the earlier sessions, and the 2 pm session proposals will be reviewed separately from the 4 pm session proposals.
Submission Instructions
Proposals should be sent to SYTAR2014Proposals@sytar.org
Your subject line must be

Time Lastname Firstname, Short Proposal Title
e.g., 2pm, Smith, John, Stress Relief for Conference Directors

All attached files should be named

Lastname Firstname Proposal (or CV /resume, picture, outline)

Proposals should be sent in a Microsoft Word .doc or .docx format

Mac users take note, do not send.dat files.

Proposals should use Arial font, 12 point size, black.
All material for each proposal should be sent together, as attachments to one email. Complete proposals must include the following files as attachments:

Smith John Shor tProposal Title
Smith John CV (or resume)
Smith John color photo (print quality, i.e., 300 dpi)

Non-print quality cannot be accepted.
Detailed Proposal Instructions
Each proposal must contain:
The exact title of your presentation
Your name and credentials (and name/credentials of your co-presenter, if applicable)
Description of your presentation (100 words max). This will be used on the website and in the printed program
Competencies this session supports. Limit this to one or two. Be brief (75 words max). This will also be used on the website and printed program. E.g.,

This sessions supports:
1.3.1.1: Knowledge of the basic perspectives on health and disease from yoga and Ayurveda…..and
4.2.10: Demonstrated ability to teach or deliver the appropriate practices for individuals or groups, taking into consideration the assessment of their conditions, limitations, possibilities and the overall practice strategy.
See the IAYT Educational Standards for the Training of Yoga Therapists, as posted on the IAYT home page
Comment. Yes, we want everyone who submits a proposal to carefully review the competencies (as well as all attendees to know what competencies each session supports)

Your personal bio (and bio of your co-presenter, if applicable) for the program guide and website (100 word max, for each bio)
The overall objective of the session and three to five learning objectives that attendees will meet by attending your session (for possible CEUs)
Any additional information that you feel would be beneficial to the Program Committee in their selection process (100 words max)
If you have not presented at SYTAR before, please provide evidence of your ability and experience with presenting to large groups, such as:

Your experience at presenting at other conferences and training centers
References
Link to YouTube video

Identify all equipment you will need. Lavaliere microphones will be provided at all presentations

LCD projector
Flip Chart
Other. Please specify but we cannot guarantee availability

Your IAYT/SYTAR/SYR Experience and Service to IAYT

Service to your association (committee service, peer reviewer, etc.)
Previous supported presentations at SYTAR
Previous unsupported SYTAR/ SYR presentations, such as morning practices, CIC presentations and/or scientific poster session presentations
Published articles in IAYT publications (title, publication, date)
Previous SYTAR/SYR attendance (SYTAR 2007, SYTAR 2008, SYTAR 2009, SYR 2010, SYTAR 2011, SYR 2011, SYR 2013, SYTAR 2013)
IAYT Member School affiliation (if any)
Your Contact Information
Name:
Email:
Primary Phone:
Alternate Phone:
Organization (if applicable)
Acceptance Notification
Notification will be sent by email.
Questions
Questions about the Call for Proposals should be sent to
SYTAR2014proposals@sytar.org
Examples
Examples of accepted proposals from 2013
Other Information
IMPORTANT: Presenters may not sell or promote training programs, products or services during their presentations. Presenters who violate this will not be invited back. Affiliations and commercial interests should be disclosed at the beginning of your presentation.
IAYT reserves the right to edit session titles and descriptions as necessary for publishing purposes.
If your presentation requires a laptop, you will need to bring your presentation on a thumb drive AND your own laptop. Computers will not available for most tracks. If you use a Mac, be sure to bring your own cables to connect with the projector; we cannot guarantee having the correct cable connections for Mac computers. To be sure you can connect properly, we suggest you acquire the correct cables that will link your Mac to a standard LCD projector and test it before arriving to make sure it all works.
Checklist
All proposals should be sent to SYTAR2014proposals@sytar.org
The subject line should be Time Lastname Firstname ShortProposalTitle, e.g.,

2pm Smith John ShortProposalTitle

The four attachments should be titled

Smith John Proposal
Smith John Picture
Smith John CV or resume
Smith John Presentation Outline (a short outline of your presentation)