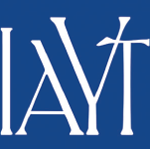 Call for Presenters
Afternoon Sessions at SYTAR 2014

We cordially invite the IAYT membership to submit a proposal to present an afternoon session.
Conference Theme:
Important Dates
Submission deadline:

December 4, 2013

Notification deadline:

January 4, 2014
Overview
Five concurrent sessions, scheduled for 2 pm and 4 pm, Friday and Saturday, June 6 and 7, for a total of 20 sessions
All sessions will be approximately 1hr, 45 minutes in duration
Sessions should be aimed at the experienced yoga therapist
Afternoon session presenters should be available to present a morning practice too, at 7 am. We would like conference attendees to have two chances to see you.

2 pm tracks

Since this is just after lunch, we will be looking for sessions that are more lecture and theory and less practice, especially at the outset of the session. These sessions should include, as appropriate, the presentation of relevant "research you can use" that supports the session topic. All sessions should include at least 10 minutes for questions and discussion by peers.


4 pm tracks

For the afternoon sessions we will be looking for sessions that include more movement and educational practice. All 4 pm sessions should include time for experiential and educational practice, as well as time for discussion.


How much lecture? How much practice? What is the room layout?

Other than consideration of daily rhythms, this is left up to the presenters.
All rooms will have open space for sitting on the floor, practice with mats, and moveable chairs available on the side.


Presenters Handouts

Presenters are welcome and encouraged to provide handouts and supporting material
This material will be posted to the conference website and made available to all registered attendees.
Co-Presenters are Welcome
Presenters are welcome to have a co-presenter. We cannot offer extra support for co-presenters but their photo and bio will be presented in the program. Photo and bio must be provided in the original proposal. Co-presenters must register for the conference by March 1, 2014. Presenters are welcome to share a room.
Assistants are Welcome
You are welcome to use as many assistants as you need. Sessions usually range from 50 to 150 attendees. All assistants must be conference attendees. This is a fine opportunity for members of a school or a studio to work together.
Selection Criteria
Presentations will be selected based upon the topic content, expertise of the presenter, conference balance, the speaker's presentation skills and ability to effectively communicate to large groups, and adherence to the proposal instructions. The primary consideration is service to conference attendees. Additional considerations include:
Current IAYT membership, required, with your listing visible on the IAYT website.
Service to your association (e.g., serving on a committee, serving as a peer reviewer, published articles in IAYT publications, reviewing books and DVDs, etc. )
Unsupported presentations at previous conferences, such as CIC presentations and morning practices
Attendance at previous IAYT symposiums (SYTAR and SYR)
Proposals from those who have not presented at previous conferences are welcome! We seek to create variety and interest and to allow for new ideas and faces.
Other considerations
Many of the afternoon sessions will be provided by keynote and invited presenters, hence there are limited unassigned sessions available.
Please understand we typically receive many more attractive proposals than we have sessions available.
Support for Session Presenters
Conference registration
Lodging at the conference hotel. Thursday, Friday, Saturday, June 5-7
Travel expenses are not provided
Expectations
Presenters are encouraged to publicize the conference and your session to your professional community in your normal channels
Your help in promoting your association's annual conference is greatly appreciated.
Contracts
A signed contract will be required for each presenter to clarify the agreement between IAYT and the presenter.