IAYT is pleased to present our growing list of extraordinary sponsors and partners for SYR 2014. SYR is the West's foremost academic yoga research conference and sponsorships have made all the difference,
SYR Sponsors are also IAYT Supporters and are acknowledged on the IAYT website for one year after the conference.. For more information on becoming a new sponsor for this unique event, please click on Sponsor Benefits
Diamond Sponsor

www.kripalu.org/be_a_part_of_kripalu/407
Yoga has the potential to change our world-both through the alleviation of suffering and the creation of vast opportunities for self-fulfillment. Those of us who practice yoga know that this is true. But in order to bring the transformational effects of yoga deeply into our society, these effects must first be scientifically evaluated—and that's just what we're doing at Kripalu's Institute for Extraordinary Living (IEL).
---
Gold Sponsors

www.hpathways.com
Healing Pathways fully offers all evidence-based traditional healing modalities in the field of mental health, and recognizes the value of some the emerging CAM therapies such as Yoga. Deeply embedded in our approach is an emphasis on conflict resolution, well-being, personal growth and the evolution of consciousness.

www.mediyoga.com/
Mediyoga Medical Yoga has been shaped and developed by Göran Boll on Institutet Medicinsk Yoga in Stockholm. Mediyoga is a therapeutic yoga form that springs from classical Kundaliniyoga, a very old, original yoga from the north of India and Tibet. It has roots in the Tantric tradition, one of the oldest forms of yoga man knows. Into Kundaliniyogaen has Göran Boll tissue fundamental aspects of Ayurveda, the multi-millennial Indian medical art, and components from the traditional Chinese medicine (TCM).
---
Silver Sponsor

www.yatna.net
Yoga as Therapy North America (YATNA) is a provider of high quality yoga therapist trainings in the tradition of Sri T. Krishnamacharya and Mr. TKV Desikachar. Through comprehensive curriculum, practical internships and individual, one-to-one mentoring, YATNA provides a thorough grounding in the therapeutic application of yoga and its integration with allopathic medicine. Trainees also get cutting edge knowledge about modern scientific evidence and research into yoga as a therapeutic modality.
---
Association and Affiliate Sponsors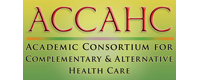 www.accahc.org
The mission of ACCAHC is to create and sustain a network of national complementary and alternative medicine educational organizations and agencies, which will promote mutual understanding, collaborative activities and interdisciplinary health care education.

www.yogaalliance.org/
Yoga Alliance is the largest nonprofit association serving and representing yoga teachers, schools and studios in the U.S. Founded in 1999, the Yoga Alliance Registry establishes standards for the teaching of yoga, and provides internationally recognized credentials to 35,000 yoga teachers and 2,500 teacher-training programs across the globe.
---
Grants and Awards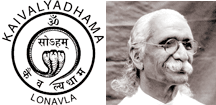 www.kdham.com
Swami Kuvalyananda Grants / Scholarship Awards.
Swami Kuvalyananda was the pioneer of the scientific research in the field of yoga. He established the Kaivalyadhama Yoga Institute in the year 1924, wherein he also started the first research journal of yoga, the Yoga Miamamsa. The institute works in field of Yoga through scientific and philosophic literary research, training and therapy. The institute works in field of Yoga through scientific and philosophic literary research, training and therapy.
Applications and other details will be posted when available.
---