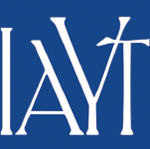 SYTAR is dedicated entirely to professional education, research, practice, and policy issues for yoga therapy.
This is the first time SYTAR will be taking place on the
East coast.

Keynote and Plenary Sessions
All attendees gather for these powerful keynote and plenary speaker
presentations.
Practice Sessions: "Competencies in Action"
Twenty-four practice sessions supporting the competencies in IAYT's new
Educational Standards for the Training of Yoga Therapists.
Common Interest Community Sessions
June 13, 1-4:30 pm
Fifteen-minute talks modeled on "Ted Talks" at the start of the conference that will get people talking. See the Call for CIC Presentations.
Rehab Professionals: Bridging the Past with the Future. Matthew Taylor, PT, PhD, Mathew J. Taylor Institute and Chrys Kub PT, RYT, FitYogaTherapy
Mental, Emotional and Spiritual Health. Paul Copeland, MA, DO. Healing Pathways Medical Clinic and Bo Forbes, Psy. D., Integrative Yoga Therapeutics™
Ayurveda 101 for Yoga Therapists
An opportunity to learn how Ayurveda can inform yoga therapy. Presented by Hillary Garivaltis, Kripalu School of Ayurveda; Larissa Hall Carlson, RYT 500, Kripalu Center for Yoga and Health; and Arun Deva, DAS, AYT, ERYT 500, Arunachala Yoga and Ayurveda
Morning Practices
Fifteen educational practices will be taught by SYTAR faculty
Shared Meals
Developing community is an important part of SYTAR. To that end, several meals and get-togethers are provided, including a reception on Thursday night, a banquet on Saturday night, plus box lunches on Friday and Saturday to be enjoyed on the grounds along the Charles River.
Free Time
Plenty of time is built into the program for informal meetings with old and new friends and getting to know our sponsors and exhibitors.
Meeting of Schools
The Meeting of Schools is not part of the conference program. It is open only to program directors and faculty of IAYT Member Schools. June 12, 7 pm -9 pm and June 13, 9 am -4:30 pm. $25 per person. Payable with conference registration. Subjects to Cover
Wednesday, June 12, 2013, 7:00 pm-9:00 pm - Lexington and
Thursday, June 13, 2013, 9:00 am-4:30 pm - Commonwealth Salon 3 & 4
SYTAR is offered back-to-back with SYR (Symposium on Yoga Research) at the Boston Marriott Newton, June 13-16.
Keynote Speakers





Nischala Joy Devi, Abundant Wellbeing
Sonia Nelson, Antaranga Yoga/Vedic Chant Center
Vasant Lad , BAMS, MaSC, The Ayurvedic Institute
Plenary Speakers
Judi Bar, E-500 RYT, Center for Lifestyle Medicine, Cleveland Clinic
Göran Boll, Medical Yoga Institute of Sweden
Cathryn Booth-LaForce, PhD, University of Washington
Loren Fishman, MD, Manhattan Physical Medicine & Rehabilitation
Mladen Golubic, MD, PhD, Center for Lifestyle Medicine, Cleveland Clinic
Kim Innes, PhD, University of West Virginia and University of Virginia/> Sat Bir Khalsa, PhD, Harvard Medical School and Brigham and Womens' Hospital
Gary Kraftsow, MA, American Viniyoga Institute
Joseph LePage, MA, Integrative Yoga Therapy
Robin Rothenberg, E-500 RYT, Essential Yoga Therapy
Rolf Sovik, Psy.D, Himalayan Institute
Subodh Tiwari, Kaivalyadhama Yoga Institute